Tour
Here's a virtual "walk through" of Office Party. If you like it, we really suggest coming over and seeing it in person. Enjoy!
This is the sign you'll see from the street. It's the original sign from the auto body shop that was here before we started the crazy transformation into what Office Party is now.
It's a sign you're in the right place.
Those big doors are often open, but if they're not…
…then come in through this green door.
this is the first view of the main space you get from the door
Hey! You're in the bathroom. That's ok though. We have two single occupancy bathrooms. Take your time. Haha.
The Flashdance DJ booth is set up and ready
If you head up the stairs and up again…
you'll get to the conference room
The conference room floats above the main space on a massive steel frame.
The oval opens up to an oversized skylight. The conference room is full of natural light.
The large barn doors swing open and fit flat against the wall. Light pours into the interior space, and the garden has basically no separation from the main space when they're open.
Heading back inside to show you the studio
If you go into the back past our hair & make up station…
You'll find yourself in Studio 47!
It's a 2000 square foot blank white studio space
complete with a 20 ft. wide cyc wall
A large garage door make load in and out from the alley super easy.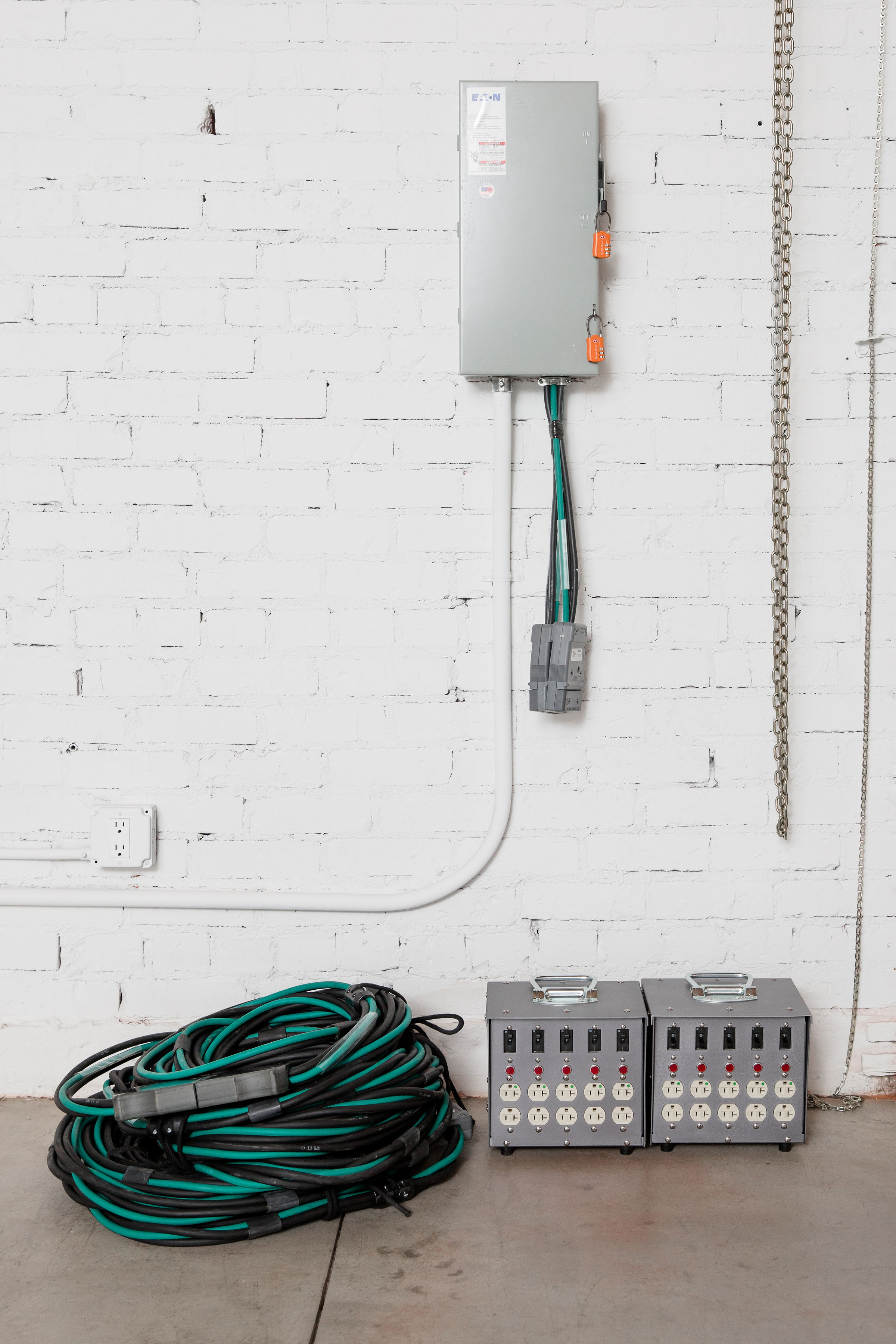 200 amps of dedicated power on bates cables is available as well as grip & electric gear, a Red camera package and strobes.